Customer Reviews
New 52 Accurate
I love this cowl; it looks just like the Jim Lee redesigns for the New 52, and for me, I took the time to cut it into two pieces so I could move my head! It's a little tight on my head, and I knew that would be a risk, but it worked out just fine. This is definitely a form-fitting cowl, but it gives a polished look as a result.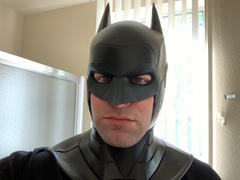 The cowl fits perfectly
The cowl fits perfectly and really love many thnx for the fast shipping and deliver this fantastic product.
Awesome.
This is my 4th Tiger Stone cowl and is the best fitting one for me. I know it is a cliche but the pictures do not do it justice. The attention to detail is incredible I planned to wear this for MCM London in October but might bring it forward to May as I love it so much. I have a 23inch head and it fits me perfectly with no padding. Thank you so much.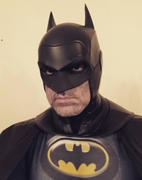 Batman armored new 52 inspired cowl
Great quality, amazing finishing touches and a musy have for any batman fan!