Customer Reviews
10/13/2019
Julio D.
United States
Batgirl Belt
BAT-astic!!! Ready or not, here I come. I received it and carefully unwraped it, I am amazed at the details, movie quality and paint job. You guys rock! Best scale representation of Bat-belt I've seen. did Tiger Stone did a spectacular job with this one. If your on the fence, jump over it...you will not be disappointed. To any Bat fan or just a collector in general, you must have this piece! Suit me up, Alfred. Thank You, Nat and Tanja!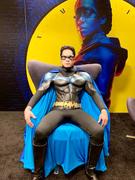 Best Batgirl belt I've found
I've got two of these, one white and one yellow. The colours are great, the belts are really well made and flexible so as long you take care of them they should last ages. They fasten with a buckle round the back so they're really secure and you can adjust them a bit to ensure a good fit. These look really great with any Batgirl costume.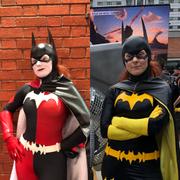 Batgirl Belt
Excellent quality