Customer Reviews
11/13/2019
Aurélien
France
Amazing !
The quality of this cowl is absolutly amazing !! It really looks like a movie prop, all the details and sculpting is just flawless !! The cowl is a bit big for my head but you can work it out with some padding inside ! When you put it on, you just instantly feel like a kid AND the bat !! I'm already looking for the next piece i'll order !!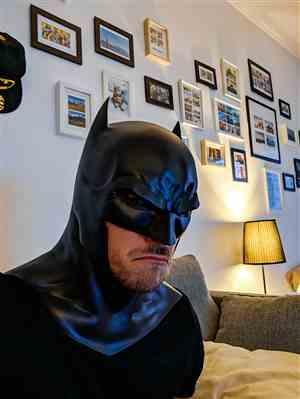 Bat-tastic Cowl
This was my first cowl order from Tiger Stone FX, I was more than impressed with the quality and finish of this amazing product. I loved the cowl sculpt and how it makes your own eyes inset so no need for blacking around the eyes anymore. The eye sight was more restricted to what I was previously used to be quickly got used to it. Looking forward to ordering another cowl head and neck piece very soon. Keep up the fantastic work guys!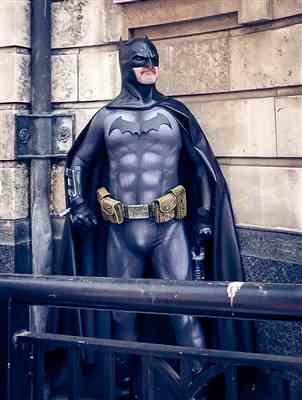 This is amazing!
As soon as I put this thing and walked into the living room, my six-year-old screamed! I wanted a cowl that matched Fabok's artwork, but I never expected I would find one (or even one so well crafted). The build is mint from the chin to brows; it looks like the cowl was ripped right out of a Batman comic. I wear a 7 3/8 baseball cap, and there was a little room in the back for me, but a well placed little bit of foam kept it comfortable and steady. This is the best Batman cowl I've seen, get it if you want a premium look above and beyond what you would find in any store.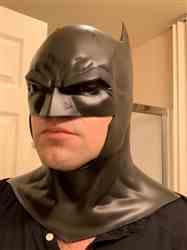 04/24/2019
Kristen N.
United States
Perfection!
Just received it via UPS! This is truly brilliant craftsmanship, and my husband and I couldn't be happier! He'll be debuting this with his suit in about a month's time, so stand by for some truly fabulous pictures! Thanks again! Storm & Jay